Rebuild Your Credit
Do you need help to rebuild or establish your credit? Has your credit rating been affected by late payments, divorce, unemployment, or bankruptcy? Are you having a hard time renting an apartment, buying a car, or getting a mortgage? Or are you 'new to Canada' and have yet to establish a credit history?
At Creditaid we have developed a special 18-month program that will BUILD or improve your credit score. You will LEARN valuable budgeting skills that will help you SAVE money to spend on something important like your first home, a new car, or a college education.
Build Learn Save Program
By protecting your credit rating, you will save thousands of dollars in interest costs over your lifetime. It can take years to build a high credit score and only a few months to destroy it. There is no magic way to fix your credit overnight but, by following a specific plan, your credit score can improve dramatically in as little as 18 months. Speak to a credit counsellor at Creditaid to learn more, and start thinking about what you will do with the thousands of dollars you save!
We pride ourselves on offering the most effective and comprehensive credit building program on the market and can qualify 100% of applicants.
The descriptions below are real-life situations of people with very good, fair, and poor credit scores. The difference in the amount of money each pays to finance their car and house is staggering and shows why protecting and maintaining your credit rating is so important.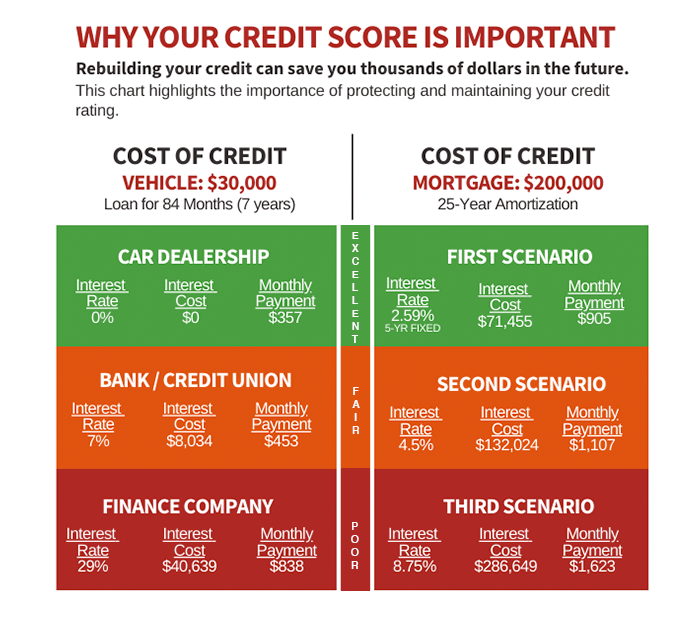 Contact us to learn more about how our Build Learn Save Program can help you.
"Feels good to complete the program! I will definitely send people I know who struggles to get their credit in check and who needs guidance on how to fix their credit.
GET HELP NOW >
Rebuild Credit with a Home Trust Secured Visa Card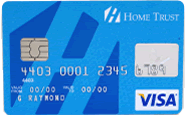 Creditaid has partnered with Home Trust, one of Canada's leading trust companies, to provide our clients with the best way to establish or re-establish their credit score.