Creditaid is very proud to have formed a relationship with Smart Biz Winnipeg for 2015.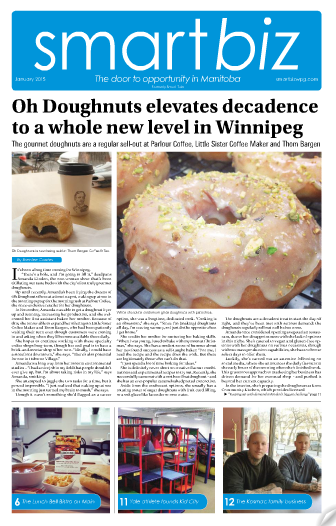 Smart Biz is a monthly publication that aims to connect people with information about different educational paths and career streams. Smart Biz works with the Winnipeg Chamber of Commerce, the Assiniboia Chamber of Commerce, and the Downtown Winnipeg Biz, in order to present perspectives from within the workforce. Every issue also features lifestyle columns on health, money, gaming, personal life and fashion.
Brian Denysuik will be publishing articles to appear in Smart Biz throughout the coming year, offering advice on everything from the new rules of cohabitation to the basics of creating a budget.
You can access the January edition here or by clicking on the image in this post. Brian's first article in the series appears on page 15.

Be sure to visit the Smart Biz website and click the "Follow" button in the bottom right corner to keep up with all of the updates!