As more studies are done on the correlation between physical and financial health, one thing has become crystal clear: the more affluent you are, the better your physical health is likely to be. According to the Public Health Agency of Canada, social and economic status "seem to be the most important determinants of health".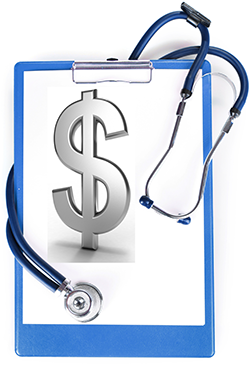 There are a number of reasons for this. The obvious is that people with higher incomes are likely to be better educated about their health, and have better access to nutrition and medical services.
There's also the emotional toll that a debt load can bring to an individual and a family. No matter what your level of income, if you're carrying significant debt, it will weigh on you. When that debt load gets out of hand, the collection calls from creditors and the "balancing act" of weighting credit card and loan payments against the necessities of life can produce high levels of stress, which will have an impact on your health. Credit card debt is the most significant detractor, because it's the most available and carries the highest interest cost.
For Manitobans struggling with debt, the first steps to recovery are the most difficult. You must analyze your budget, and take a detailed look at your obligations and their accompanying interest rates. From there, you need to create a realistic payment schedule, one that allows you to take care of your family's needs while reducing the amount you owe.
At Creditaid, we understand the physical and emotional toll that spiraling debt can have. When you contact us, we'll do our best to help you by offering counselling regarding your debt situation, management of your debt, and look at a consolidation strategy when appropriate.
Contact us anytime online or by telephone at (204) 987-6890. We can help you take those important first steps toward a healthier, debt free life.