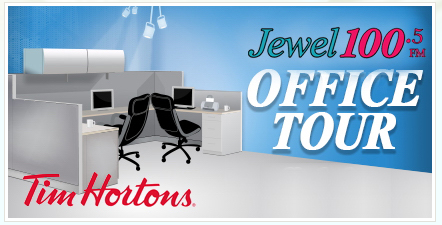 All of us at Creditaid were very happy to welcome Dan and Leslie Michaels from local radio station Jewel 100.5 FM to our office this past Wednesday. We always love to have visitors, and even more so when they come bearing coffee and doughnuts!
Our staff was very happy to be this week's winner of Jewel 100.5 FM's "The Office Tour Contest". With coffee, doughnuts, good conversation, and lots of laughter, we think Dan & Leslie might have wanted to stay all day! They described their experience in the following day's broadcast, click below to listen:
Thanks to Jewel 100.5 FM for sending over such great company and tasty treats, it made our week! If you're looking to brighten up your work week, enter their contest, because you never know when it will happen to you.
And if you're looking for help to manage your debt, rebuild your credit, or just find some financial clarity in your life, call Creditaid today – we can help.