Most people avoid developing a spending plan. It's just no fun hearing the same things over and over – "be frugal, be thrifty, save every penny you can for a rainy day."
Unfortunately, failure to develop a spending plan usually results in our money waving goodbye every payday, and when bumps in the road occur and they will, (life being, well, life) you find yourself with very difficult financial challenges.
There's got to be a happy medium – something between the regimented, enforced frugality that is so often presented as the solution to your life's financial future and the carefree spending that's going to land you in trouble. Taking control means that you take back full control and "tell your money where to go"!! No more letting it simply wave good-bye!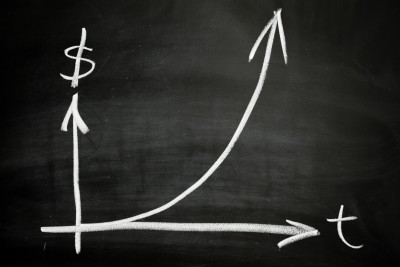 Enter the Save-to-Spend concept, a system of budgeting that will have you future-proofing your money, while still allowing you to achieve the things you want, and even giving you some "mad money" for the things you didn't know you wanted. It is really all about pre-planning by putting your short, medium and long term goals on paper. Once you have them, put down what the costs are for each of them. Then prioritize them and determine the length of time it will take you to save for each of them. A simple example is buying a new big screen television. If the cost is $1200 and you want to have it in one year, start putting $100 away each month for it. This is far different then the buy now pay later program where you forget to pay off the interest free loan and end up paying 30% interest back to the day it was delivered. This is an example of a change from that path of instant gratification to one of delayed gratification!
The concept goes one step further and includes the most important part of any plan and that is building your emergency savings account. These are just a few simple examples of a very old concept that we need to return to.
Of course, you can't make money from nothing, so there are going to be some sacrifices. They will, however, seem unimportant as you quickly see your bank balances grow with all the individual financial goals you have set.
Just remember you need to keep happy while you work within your Save-to-Spend plan! Like dieting, if you tell yourself you can never enjoy one of the foods you love, you'll likely cheat. If you allow yourself the occasional treat, you'll be happier overall and are more likely to get the result you want. Save-to-Spend has been proven to be effective.
If you have questions about Save-to-Spend, budgeting, or any other topic related to debt or personal finance, contact Creditaid anytime online or by telephone at (204) 987-6890.