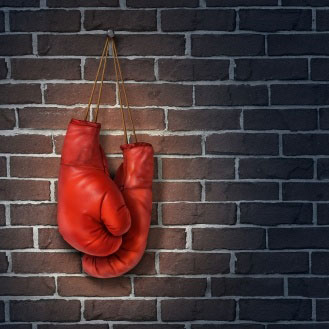 New Year resolutions are hard to keep – in fact; did you know most are abandoned within the first two weeks of the year? The same is also true of first-time budgets; which is why we at Creditaid are offering a FREE 5-Day Back to Basics Budget Bootcamp.
Bootcamps are known to be hard work. In order to become a champ, you will have to challenge yourself and push yourself beyond your limits. Once you do though, you will see and feel the results of your hard work – which is why we like the concept of a Budget Bootcamp so much!
Over the span of one week, we will help you create a budget that will work for you and your lifestyle and provide you with all the tools and advice you need to get you on the right track and keep you there. The process is not complicated; you just need to put in the effort.
We understand that budgeting isn't easy, so we will show you how to work with the money that you have while remaining realistic. There are no quick fixes or shortcuts, just sensible, effective ways to manage your money. The course lasts five days, and by signing up you will receive an email on each of those days which will take you through simple steps to set up and maintain your daily, weekly and monthly budgets.
The sign up process is easy; there is just one form to fill in and then we'll send you the first part of the series. We do not ask for any personal information other than your name and email address so that we can send you your 5-Day Back to Basics Budget Bootcamp emails. Once you have received part one, you can begin to get your spending under control. This is your opportunity to have a new year with a new start so sign up now!