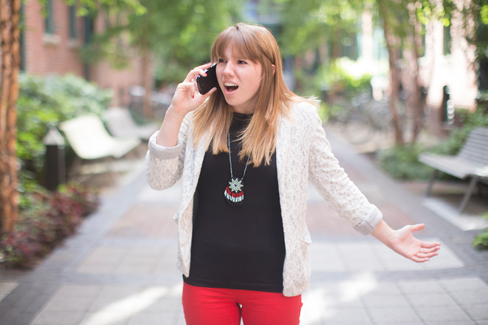 When you are behind in paying a debt, creditors may turn your account over to a collection agency in an attempt to recover the amount owed. Whatever the situation is that landed an account in the hands of a collection agency, there are certain rules that they must abide by. It is important to know your rights when dealing with collection agencies.
– Written notification. The collection agency must notify you in writing that they have assumed your account. If you are receiving phone calls from an agency that has not sent you written notification, ask for this to be sent to assure that it is not a fraudulent action.
– Only pay what you owe. Collection agencies are not allowed to collect more than the amount owed in Canada. Their fee is taken out of the amount owed to your creditor so no additional fees should be added on top of what your originally owed the creditor.
– No harassment. While collection agencies are allowed to contact you to collect the debt, they are not allowed to harass you or your family. There are also certain times of day that are restricted from collection attempts, check with the rules within your province or territory.
– Contacting others to collect your debt. Collection agencies are not allowed to contact your friends, neighbors, family or any outsider to try and get information besides phone number or address to collect your debt.
– Legal action. You must be notified before a collection agency can begin attempting to collect the debt through legal or court action.
If you owe the debt, it is always best to pay it in full as soon as possible or make arrangements with the collection agency to do so. However, if you feel they are using illegal or unjust means to try and collect money from you, contact your provincial or territorial consumer affairs office and report the agencies actions.