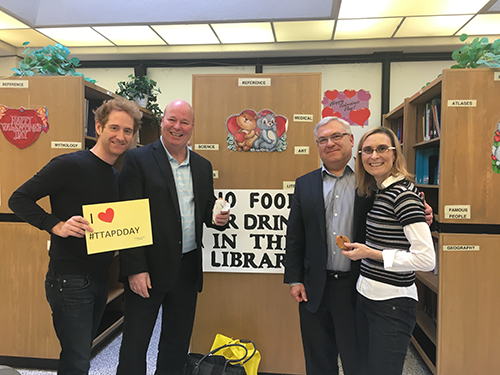 Wednesday, February 10, 2016, marked another great day of professional development, this time with the staff from R.D. Parker Collegiate in Thompson, Manitoba. Our Balance Wellness Team is having a lot of fun meeting some great teachers across the province.
We were welcomed with open arms by Principal Rod Fisher and his staff. Keith Macpherson, Carla D'Andreamatteo, and Creditaid's President Brian Denysuik, are really enjoying the opportunity to deliver some great programs. Creditaid's Financial Wellness piece generated lots of interesting conversation.
Thank you Manitoba Teachers' Society for having Creditaid as part of the Balance Wellness Program.